Edinburgh and the Lothians
Your Local Specialists in Edinburgh & Lothians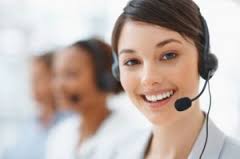 For a Fast
FREE Quote
Today
Call
07973 317026
Wireless Alarms
Voice Communications
HD Home CCTV
Mobile Phone Monitoring
.Ubiquiti NanoStation Loco 5AC 5GHz
- For homes and business with remote outbuildings that require a network or internet connection.
Line of site up to a maximum distance of 13Km
Use with remote CCTV Cameras
Ideal for farms, Water treatment plants, Golf Clubs, Hospitals
Boating Marinas etc
-
Ubiquiti IP CCTV Camera
- Outdoor or indoor network camera
- 1080p Quality HD Video
- POE 802.3AF power
- Night Vision
- PIR Motion Detection
- SD card Video Storage
- Can be used with wireless bridge
- View Images on Mobile or Tablet IOS and Android
- Push Notifications of Activations
iFM Systems are one of the most experienced security and video specialists in Scotland. With over 30 years experience we have seen it all and done it all from house alarm systems to networked integrated security systems for vast sites with multiple buildings.
As CCTV installers in Scotland we know what is required to provide high quality visual surveillance systems that are designed to be intuitive for the operators , robust for the job in hand and flexible for expansion.
We can provide home CCTV systems that can be monitored on your mobile phone, tablet or computer when at work or on holiday and in most cases for no additional cost to you.
Wireless home alarm systems can be fitted with very little fuss and mess with state of the art technology. no more cables and drilling holes through walls. These systems can be fitted in a matter of hours and have you protected in the same day. For those of you that don't want to pay monthly costs for home monitoring you can now do it yourself with our built in voice diallers to call your mobile phone, neighbour or work to inform you of an activation.
Access control systems to control who goes where and when. From a simple digital key pad to proximity and biometric systems networked across multiple sites we do it all.
Intercom systems and public address systems. From simple one way audio and video entry systems to public address systems.
We have now been supplying and creating time lapse photography systems on sites for over 2 years now. This type of photography is ideal for building companies to monitor and showcase building works to the public and prospective clients using high quality digital SLR cameras
HDCVI CCTV Systems Supplied and Fitted to your home with HD Clarity. Get a Quote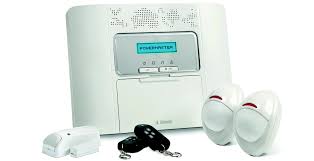 iFM Systems is a Trading Name of iFrame Media Ltd Registered in Scotland in 2002 Company Registration Number SC228147